If you're serious about making it in Hollywood as a screenwriter, then you need to be one of the select few people who will be spending quality time with, and learning from, some of the the film industry's most successful working professionals.
Screenwriters in the Sky is a unique experience where you'll not only get an insiders perspective on the the film industry and what it will take to become a working screenwriter, but you'll also have the opportunity to jump-start your career by meeting with successful Hollywood professionals one-on-one.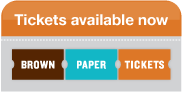 For more information please email katie@telluridetv.org.